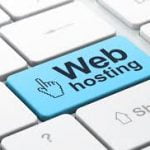 Welcome to Dummy Solutions
We are here to help you solve your problems as quickly as possible at affordable rates.  Dummy Solutions offers shared web hosting, domain name registration, and professional services.  We are always available to help you setup your new website, purchase domain names, migrations, customizations, Search Engine Optimization and much more.  Let us know how we can solve your dumb problem with a smart Solution.
Just a few of the services we offer outlines for you below.
Domain Names
Shared Website Hosting
Search Engine Optimization
Migration assistance
Website Customization
Backups and Restores
Training on various common platforms
CPanel, MySQL, WHM, WordPress, WHMCS
and much more….
Feel free to contact us to discuss your requirements so we can work together to meet your needs.